Webinar
A Culture of Growth: how Utility Warehouse empower agents and bust the status quo with Knowledge Management
Available On-Demand
Learn how Utility Warehouse's innovative strategy allowed them to reimagine their CX, drive engagement, and adapt to a competitive business environment. Arianne Buhari and her team's award-winning approach empowers their agents, fosters an empowerment culture with an emphasis on agent self-serve, and, of course, helps customers and families save money. Hear Arianne's inspiring story of how Utility Warehouse built a CX culture of growth with the agent and the customer at its heart – and you can too.
Speakers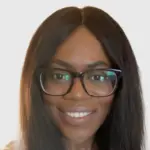 Arianne Buhari
Operational Change Manager, Utility Warehouse
Register now
Thank You
Thank you for registering for this webinar. You'll receive an email containing login details.
In the meantime, check out additional resources to see how Verint helps the world's most iconic brands build enduring customer relationships by connecting, work, data and experiences efficiently.