Read about four key elements that help result in meaningful employee engagement and can help drive better performance for your organization.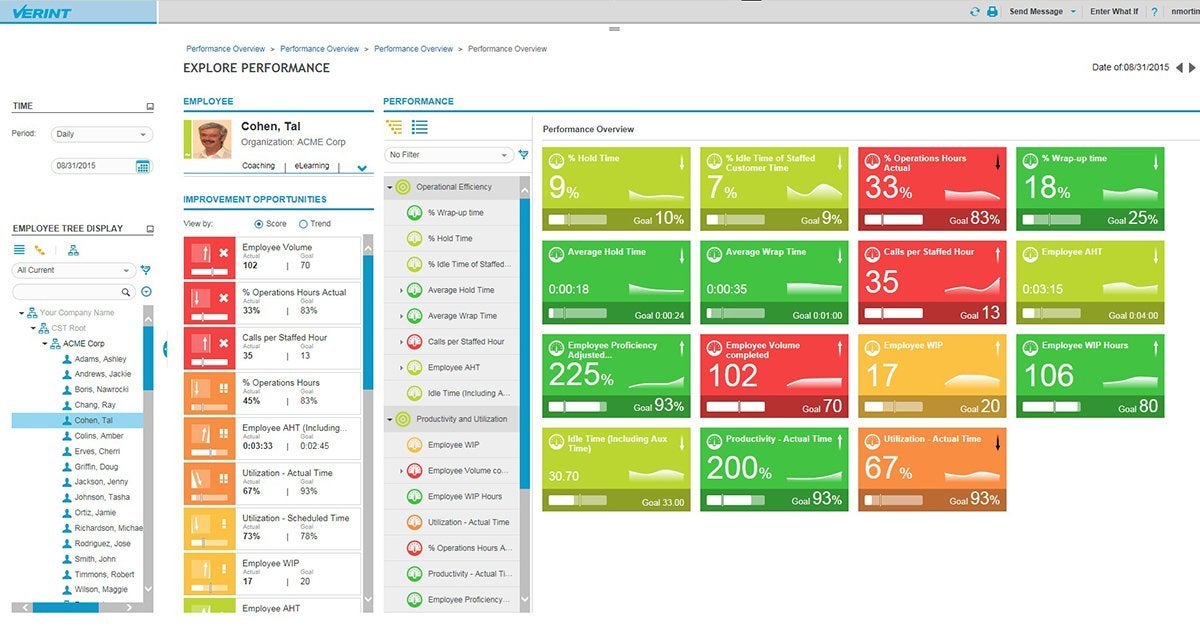 Track, manage, and enhance employee performance
Managing performance and productivity is no easy task, given the multiple functions, disparate systems, and complex processes typical of today's customer service teams across the enterprise. Performance management programs can help organizations work toward their goals of optimizing cost, quality and service. Through a continuous loop, data-driven process, you can set and communicate goals across the organization, and then regularly measure performance against them to make corrections as needed based on actionable insights.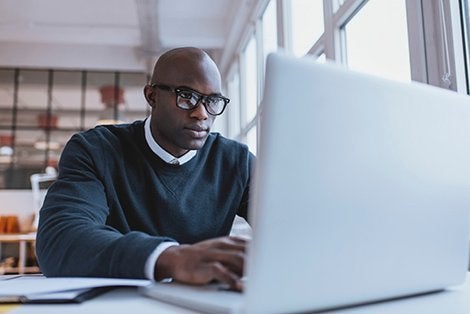 Verint Performance Management provides a single, standardized framework for tracking, managing, and improving individual and team performance across the organization—from contact centers and branches to back-office operations.  It can help your organization implement a continuous process for managing performance across the areas of the business that impact the customer experience.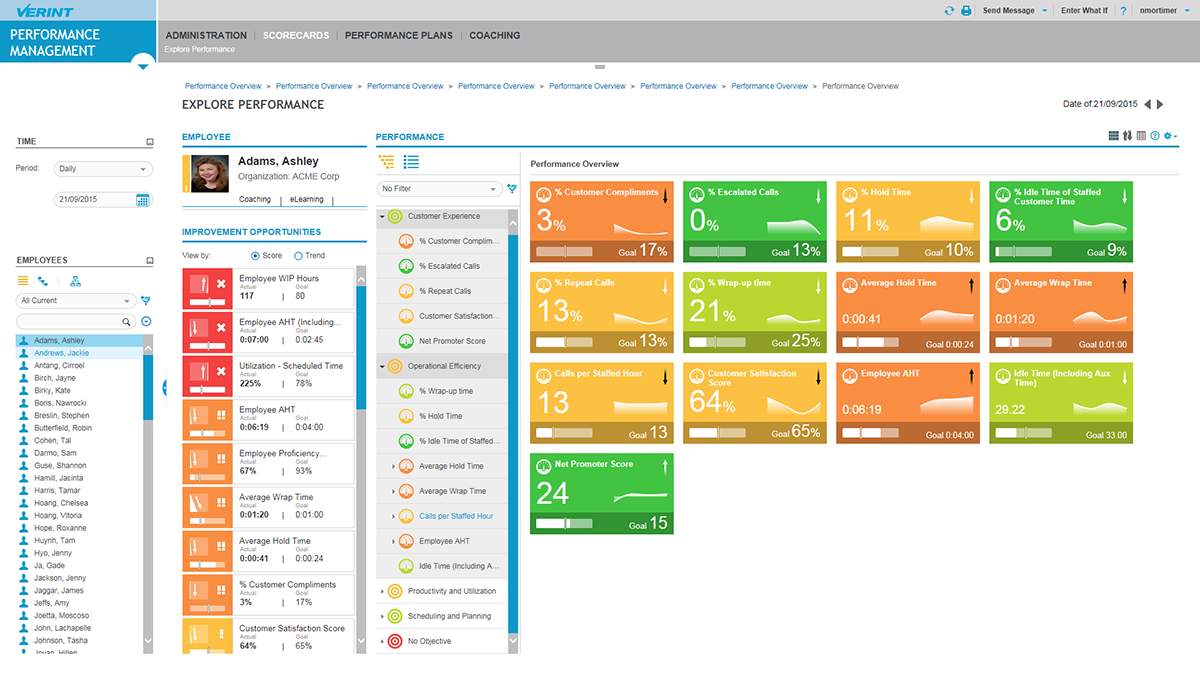 As part of the integrated solution, Verint Performance Management also includes:
Verint eLearning – Delivers web-based functionality to provide lessons and training to employees directly on their desktop.
Verint Coaching – Provides out-of-the-box workflow for scheduling, delivering and tracking coaching that's integrated with individual quality monitoring evaluation scores to help your organization provide employees with better guidance on how to develop and enhance their skills.