Engage 2023 Agenda
It's Live. It's Las Vegas. We would love to see you there. June 12-15, 2023
Register Now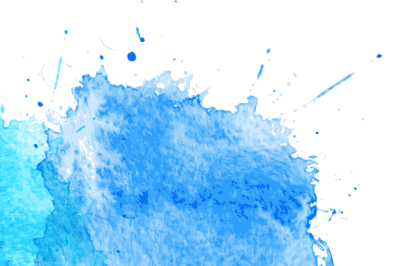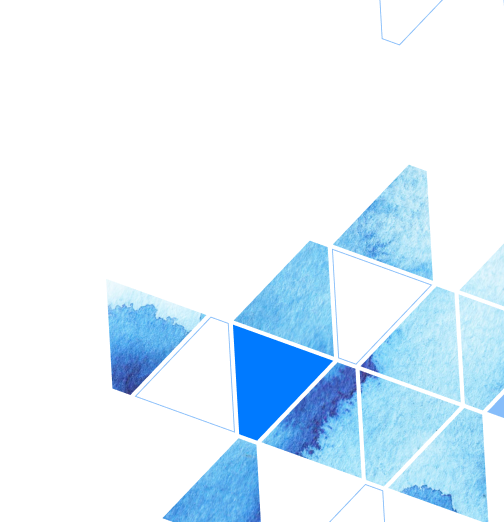 Session Type:
Solution Focus:
Product(s):
Industry Focus:
Introducing Inspirational Trailblazer: Sandra Douglass Morgan
Keynote
Speaker - Sandra Douglass Morgan, President of the Las Vegas Raiders
She is the president of the Las Vegas Raiders, making her the first Black female team president in the National Football League's history. Having an adept understanding of the community as a native of Las Vegas, Morgan accepted the role with the vision of making the city the sports capital of the world.
Morgan's inspiring story from earning her law degree to guiding Las Vegas casinos through the pandemic to her current position reminds us how much passion plays a part in driving innovation.
We are excited to welcome Sandra Douglass Morgan to Verint Engage!
Elevate Your CX: Powering Omnichannel Engagement with A Hybrid Workforce
Roadmap & Innovations
Speakers
Jim Nies, VP, Digital-First Engagement Product Strategy at Verint
Businesses need to keep pace with customers' growing preference for digital customer service. But, simply adding more engagement channels can create silos. What's more, these silos lead to a disjointed support offering as agents can't work across channels or see the full customer engagement history. Organizations need a new approach. One that allows them to meet increasing customer expectations while breaking down workforce silos.
In this session, you'll learn how Verint Channel Automation enables organizations to scale their customer engagement strategy through a combination of channels, workforce orchestration, and bots that engage customers in a truly omnichannel way.
Solution Focus
Digital-First Engagement
Experience Management
Workforce Engagement
Products
Channel Automation
Conversational AI
Engagement Channels (Voice/Digital)
Leveraging Customer Feedback: Listen, Learn & Act on Your Customers' Needs
Industry Trends & Research
Speakers:
Robin Gareiss, CEO of Metrigy
John Chmaj, Senior Director, Knowledge Management Go-to-Marketing Strategy at Verint
More than 80% of companies gather customer feedback, though only 62% act on it. Customer insights can be gathered in many ways—from surveys, focus groups, website statistics, or AI analysis of sentiment or conversations. But what do we do with this feedback? What types of actions will really impact customer satisfaction and loyalty? As it is one thing to unearth customer knowledge, it is another to successfully implement strategies based on it.
In this highly interactive session, , will share recent research and analysis on how companies gather, act upon, and find value in customer feedback. Joined by co-facilitator John Chmaj, Verint Sr. Director of KM Strategy, this best practices-led session will cover how to integrate customer insights with AI, automated workflows, and knowledge management systems. Leave understanding how the voice of your customer can be turned into actionable insights that can be leveraged across your business operations.
Solution Focus
Digital-First Engagement
Experience Management
Products
Experience Management (XM)
Knowledge Management
Verint Platform
Go Beyond CCaaS to Drive a One Workforce Revolution
Industry Trends & Research
Speakers:
Blair Pleasant, President & Principal Analyst at COMMfusion
Trudy Cannon, Director, Director, Workforce Engagement Go-to-Market Strategy at Verint
One Workforce is an approach that enables the entire workforce to engage with customers in the right way at the right time. To work effectively, contact center walls figuratively must come down, which drives the need for more than just traditional CCaaS capabilities. With this, core ACD systems are no longer the primary driver and omnichannel customer experience moves to the forefront. In this session we'll dive into tactical approaches to address challenges that come with implementing One Workforce and key elements of success, including:
• Key personas within companies and industries that benefit from a One Workforce strategy
• Addressing the essential cultural mindset shift to gain buy-in from various lines of business
• Front- and back-office implications
Join Blair Pleasant, President & Principal Analyst at COMMfusion and Trudy Cannon, Director, WFE GTM Strategy at Verint for this insightful and interactive session.
Solution Focus
Products
Back Office WFM
Workforce Management
Commerce Bank and Navy Federal Credit Union Break Down Silos and Elevate CX
Customer Case Studies
Banking/Lending
Speakers:
Jeff Bretana, Manager, Real Estate Lending Workforce Optimization at Navy Federal Credit Union
Gary Haworth, Manager Workforce Management/Quality Assurance/AVP Contact Center at Commerce Bank
Join this session to learn how two long-time users of Verint Workforce Management are sharing resources across functions to meet demand and create a One Workforce approach. Commerce Bank is leveraging capacity in its branches to support the contact center and digital channels.
Navy Federal Credit Union has loan officers supporting call volumes in the contact center related to mortgages and lending. Both banks are benefiting from greater automation and efficiency, helping to break down functional silos, reduce costs, and improve employee and customer experience.
Solution Focus
Products
Back Office WFM
Branch WFM
Workforce Management
Branch Banking: Wells Shares Branch WFM Mobile App Journey
Customer Case Studies
Banking/Lending
Speakers:
Mark Steinke, Business Initiatives Manager, Wells Fargo
Mark Slater, Director, Customer Management at Verint
Like many banks, Wells Fargo has been experimenting with new ways to support employee and branch versatility as use of multi-site branch resources grows. One tactic that is proving successful is the use of the Verint Branch WFM Mobile App. The mobile app has enabled the organization to reduce inefficient, antiquated, and at-risk schedule distribution practices. It has also modernized access to schedules, which has helped improve the branch employee experience.
Join this fireside chat as Wells describes its journey, successes, and the IT, security, and HR challenges it had to overcome.
Solution Focus
Products
Growing AT&T's Digital CX Maturity Model
Customer Case Studies
Speakers:
Erica Morrissey, Digital CX Insights Manager at AT&T
Ken Kralick, Regional Sales Manager at AT&T
In this session, voice of the customer analytics leaders at AT&T, the leading multinational telecommunications company, share how they have grown the organization's customer experience (CX) maturity model through a concerted focus on diagnostics, strategic listening, closing the feedback loop, and strategic insight. Learn how the team approaches survey management, panel management, and more to effectively capture and synthesize the voice of the customer and, subsequently, turn insights into recommended actions to strengthen decision-making, drive positive change, and improve business results. Hear real-world examples and walk away more empowered to elevate your own CX program and results!
Solution Focus
Products
Experience Management (XM)
Community Deep Dive: Learn Innovative Best Practices From SugarCRM
Customer Case Studies
Speakers:
Alex Nassi, Digital CX Operations Director at Sugar CRM
Join this session for an in-depth look at how SugarCRM uses Verint Community in an innovative way to engage its customers, build brand loyalty, and improve outcomes. Learn about their business benefits and technical approach to operationalize their vision of this world-class community. Leave with a greater understanding of how to enhance your own community strategy by benchmarking from one of the best.
Solution Focus
Products
Platform Uniformity in the Cloud: Continuum Connects the Dots
Customer Case Studies
Speaker:
Dan Carbonnell, Vice President, Chief Information Security Officer at Continuum Global Solutions
In this session, Continuum Global Solutions, a leading provider of contact center services and early adopter of cloud, shares its experience, lessons learned, and benefits as a Verint Cloud Platform user. The company's Chief Information Security Officer, with more than 20 years of experience with Verint products, will cover the evolution of the platform and the steps the organization took to innovatively connect its unified Verint solutions to deliver results while reducing the IT load on its blended environment.\
From effectively navigating the pandemic and "at home" worker dynamic to outside-the-box Verint DPA and AQM use cases, in addition to the introduction of Verint Speech Analytics and RTAA, hear how it increased agent productivity by 11% on average, recovered more than $3 million worth of hours of agent productivity and capacity, and more.
Solution Focus
AI & Analytics
CCaaS/Cloud Migration
Workforce Engagement
Products
Desktop and Process Analytics
Interaction Analytics (Speech and Text)
Quality and Performance Management
Real-Time Work
Qualfon Uses Verint Mobile to Ensure Nothing Gets Lost in the Chaos
Customer Case Studies
Speakers:
Eric Bigelow, Systems Support Manager at Qualfon
Emily Braik, Vice President of WFM at Qualfon
Harrison Jones, Manager, WFM at Qualfon
If at first you don't succeed, try, try again. Qualfon, a global provider of call center, back-office, and business process outsourcing services, took this saying to heart when rolling out the Verint mobile app across 7,500 agents. Join this session to learn how it rethought and revamped the mobile app for request management after having first gained little traction.
Hear how it worked cross-functionally with internal teams and external clients to check all the boxes, gain buy-in, and achieve validation and approval. Further, hear how request management via the mobile app is now a much more efficient process, with changes immediately posted to schedules and time savings enabling expansion to overtime, tickets, and more. As a result, Qualfon has seen a number of operational improvements and employee satisfaction go through the roof with its newfound ability to ensure nothing gets lost in the chaos!
Solution Focus
Products