Platinum Sponsors
---
WorkFlex


WorkFlex Solutions, LLC is the industry leader in intelligent empowerment solutions for contact centers. Our award-winning Intelligent Intraday Automation technology maximizes scheduling flexibility, optimizes intraday performance and reduces administrative overhead. Designed to integrate easily with Workforce Management (WFM) and Automated Call Distribution (ACD) systems, WorkFlex enables clients to leverage their existing enterprise investments, and quickly generate a positive ROI. WorkFlex SaaS deployments span multiple industry sectors. For more information, please visit www.workflexsolutions.com

Gold Sponsors
---
Avaya



Avaya is a leading, global provider of customer and team engagement solutions and services available in a variety of flexible on-premise and cloud deployment options. Avaya's fabric-based networking solutions help simplify and accelerate the deployment of business critical applications and services. For more information, please visit www.avaya.com.

Datapipe


A next generation MSP, Datapipe is recognized as the pioneer of managed services for public cloud platforms. Datapipe has unique expertise in architecting, migrating, managing, and securing public cloud, private cloud, hybrid IT and traditional IT around the globe. For more information, please visit www.datapipe.com

EthosIQ


ethosIQ empowers analytics via cloud, premise, and managed solutions though correlation of disparate data. Our solution provides real-time data collection across multiple platforms, improving the performance and availability of mission-critical applications like Verint. Stop by our booth and see our live contact center demonstration of real-time and historical data. For more information, please visit www.ethosIQ.com.

Bronze Sponsors
---
CenturyLink


CenturyLink (NYSE: CTL) is a global communications, hosting, cloud and IT services company enabling millions of customers to transform their businesses through innovative technology solutions. For more information, please visit www.centurylink.com.
Interactive Intelligence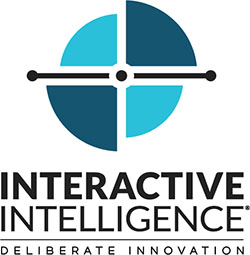 Interactive Intelligence Group Inc. (Nasdaq: ININ) provides software and cloud services for customer engagement, unified communications and collaboration to help businesses worldwide improve service, increase productivity and reduce costs. For more information, plase visit www.interactiveintelligence.com.

LiquidWeb


Liquid Web is one of the most well-respected names in managed cloud/web hosting. For nearly two decades, it has reliably guaranteed the uninterrupted delivery of web professionals' content and commerce, worldwide, 24/7/365. For more information, please visit www.LiquidWeb.com.

SPAR Solutions


SPAR Solutions delivers customer engagement strategy and Business Process Optimization solutions for clients worldwide. We are among the foremost experts on the Verint/KANA product suite including Verint Engagement Management, KANA Response & IQ. For more information, please visit www.sparsolutions.com.

Specialty Sponsors
---
AT&T

Contact Center Pipeline


Speech Technology / InfoToday

Squiz

Stevens

Society of Workforce Planning Professionals (SWPP)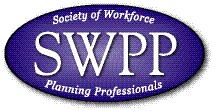 Wittel

Interested in becoming a sponsor?
Do you want to put your company out in front of thousands of business and public sector professionals? Verint invites you to sponsor Engage and offers an array of sponsorship opportunities at a variety of price points. Watch the video to learn more.
Please contact Dawn Greene at 1-678-243-4824 (dawn.greene@verint.com) for more information.